A Strange and Fearful Interest: Death, Mourning, and Memory in the American Civil War

Edited and written by Jennifer A. Watts
Contributions by Barret Oliver and Steve Roden

Designed by Content Object, Kimberly Varella
Casebound Hardcover, 176 pages
Publisher: The Huntington Library, Art Collections, and Botanical Gardens, 2015
ISBN: 978-0873282659
Dimensions: 6.5 x 8.5 in.
Printing: Permanent Printing Limited, Hong Kong


The American Civil War claimed the lives of 750,000 Americans. Death and mourning defined the four wrenching years between 1861 and 1865, leaving an indelible imprint on the nation at large. During these years, photography became a powerful tool of reportage and remembrance: "the field of photography is extending itself to embrace subjects of strange and sometimes of fearful interest," wrote Oliver Wendell Holmes in reference to a haunting series of Civil War views. Drawing on more than 200 works from the superb Civil War collections at the Huntington Library, many never published before, A Strange and Fearful Interest explores how photography and other media were used to describe, explain and perhaps come to terms with a national trauma on an unprecedented scale. The volume focuses on the Battle of Antietam (not only the bloodiest day in the nation's history, but also the first in which photographs of American battlefield dead were made); the assassination of Abraham Lincoln, the national mourning that ensued and the execution of the conspirators; and the establishment of Gettysburg National Monument as part of larger attempts at reconciliation and healing.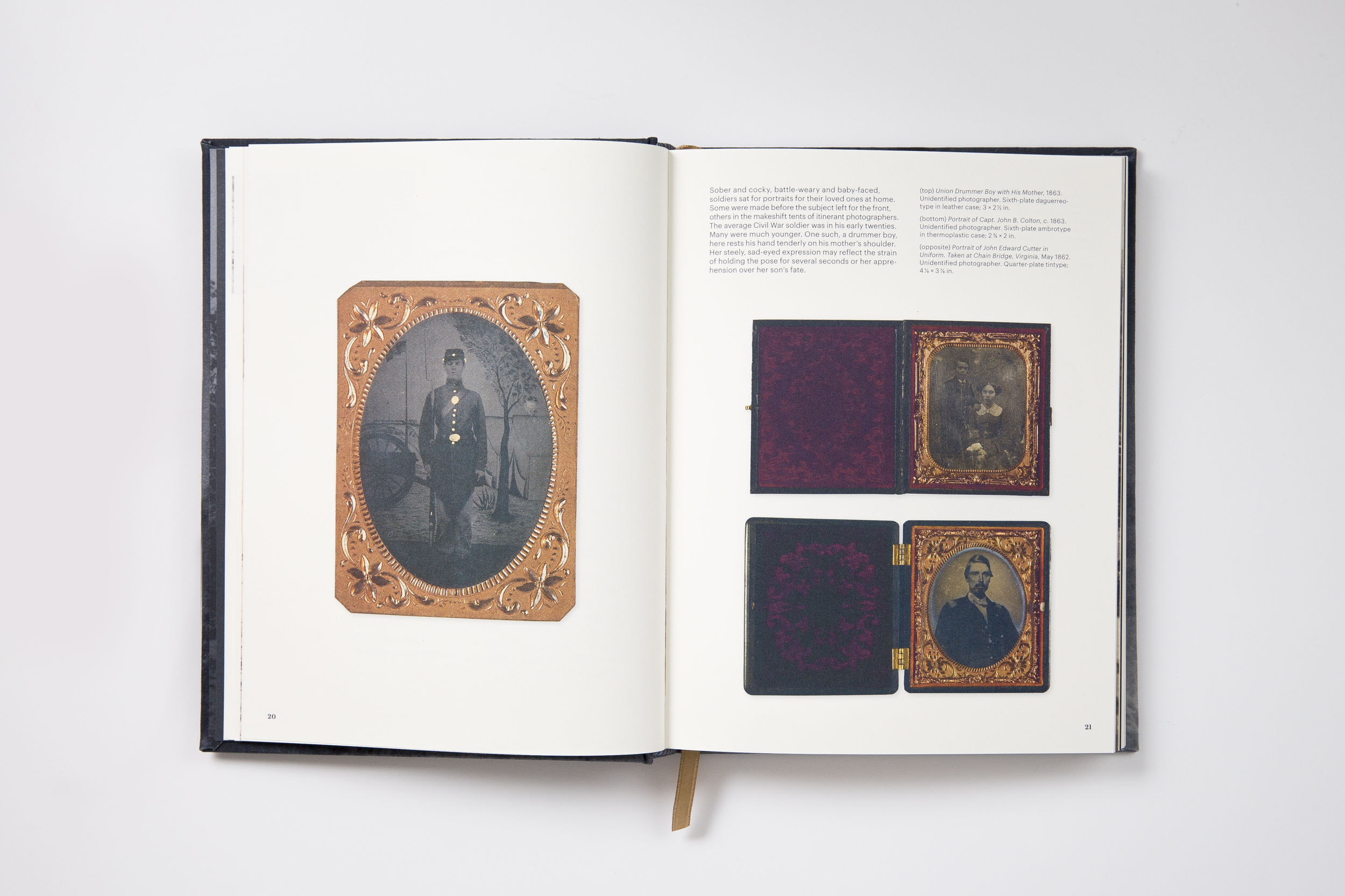 Photography by Ian Byers-Gamber
Text excerpted from The Huntington Library, Art Collections