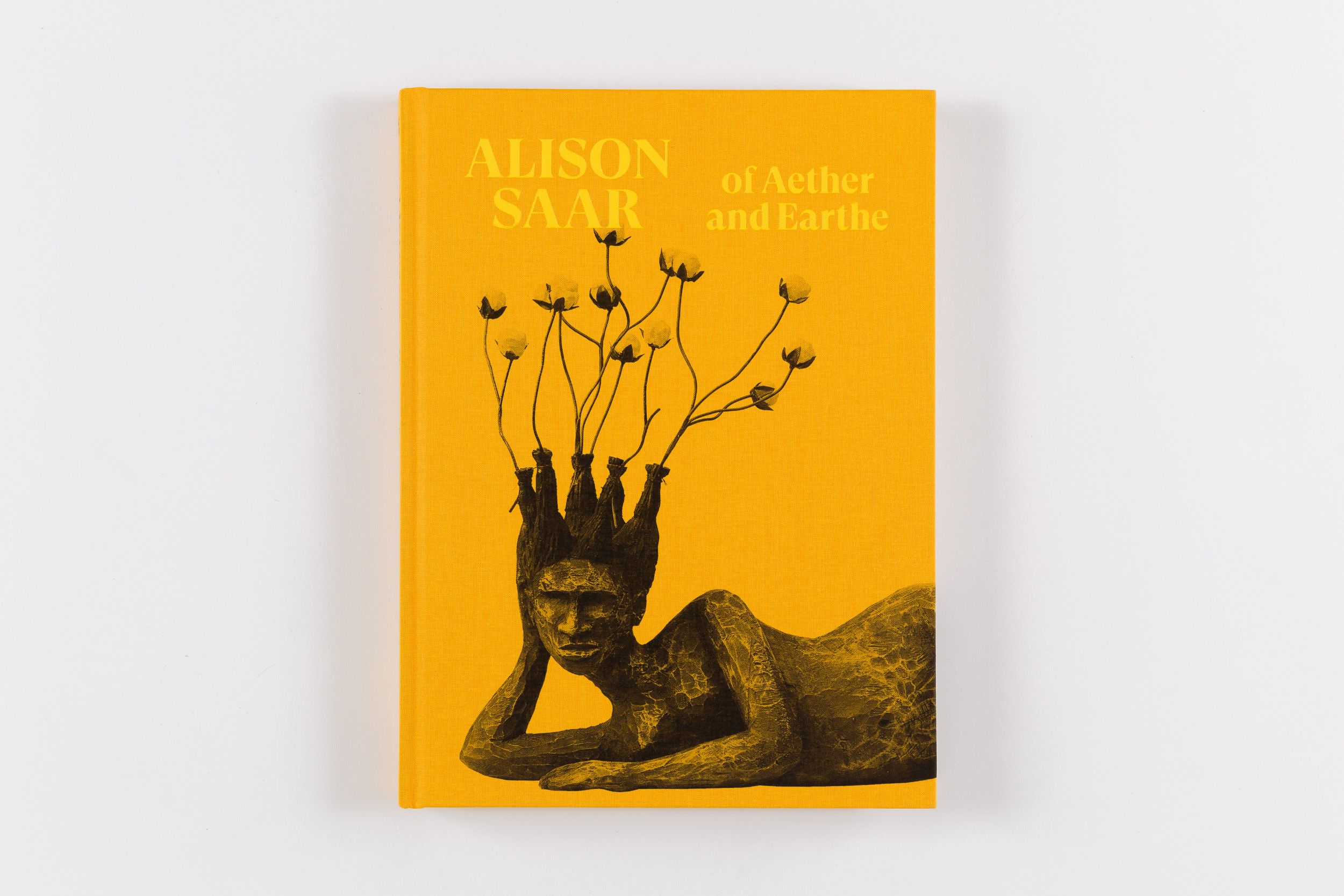 Alison Saar: Of Aether and Earthe

Edited by Rebecca McGrew and Irene Georgia Tsatsos
Contributions by Camille T. Dungy, Rebecca McGrew, Harryette Mullen, Alison Saar, Christina Sharpe, Evie Shockley, and Irene Georgia Tsatsos

Designed by Content Object: Kimberly Varella, Design and Art Direction; Sam Wagner, Assistant Designer; David Evans Frantz, Project Manager
Casebound Hardcover, 164 pages
Publisher: Benton Museum of Art at Pomona College, 2020
ISBN: 978-0-9979306-3-4
Dimensions: 9.25 x 12.5 in.
Separations: Echelon Color, Santa Monica, CA
Printing: VeronaLibri, Verona, Italy


The first extended monograph on Saar, featuring older and more recent works, gorgeously bound in cloth with embossed details.

Drawing inspiration from the imagery of African, Caribbean, and Latin American folk art as well as found objects and her own upbringing in a multiracial artist family, Los Angeles artist Alison Saar (born 1956) creates works that reflect on the duality of body and spirit within the context of a larger cultural setting, focusing in particular on black womanhood. In life-size wooden sculptures and mixed-media portraits, Saar crafts complex narratives about diasporic identity.

This publication accompanies an exhibition co-organized by the Benton Museum of Art at Pomona College in Claremont, California and the Armory Center for the Arts in Pasadena, California. Alongside photographic reproductions of Saar's work, the clothbound catalog contains an interview between Saar and the exhibition's co-curator, never-before-published photographs from the artist's childhood and poetry by Camille Dungy, Harryette Mullen, and Evie Shockley.