Cauleen Smith: Give It or Leave It

Contributions by Rhea Anastas, Anthony Elms, Rodney McMillian, and Cauleen Smith

Designed by Content Object, Kimberly Varella
Softcover with Dust Jacket, 160 pages
Publisher: Institute of Contemporary Art, University of Pennsylvania, 2019
ISBN: 978-0-88454-146-2
Dimensions: 6.5 x 9 in.
Separations: Echelon Color, Santa Monica, CA
Printing: Verona Libri, Verona, Italy


Through films, objects, and installation, Give It or Leave It offers an emotional axis by which to navigate four distinct universes in the work of Cauleen Smith: Alice Coltrane and her ashram, a 1966 photo shoot by Bill Ray at Simon Rodia's Watts Towers, Noah Purifoy and his desert assemblages, and black spiritualist Rebecca Cox Jackson and her Shaker community. These locations, while not technically utopian societies, embody sites of historical speculation and radical generosity between artist and community. In reimagining a future through this mix, Smith casts a world that is black, feminist, spiritual, and unabashedly alive.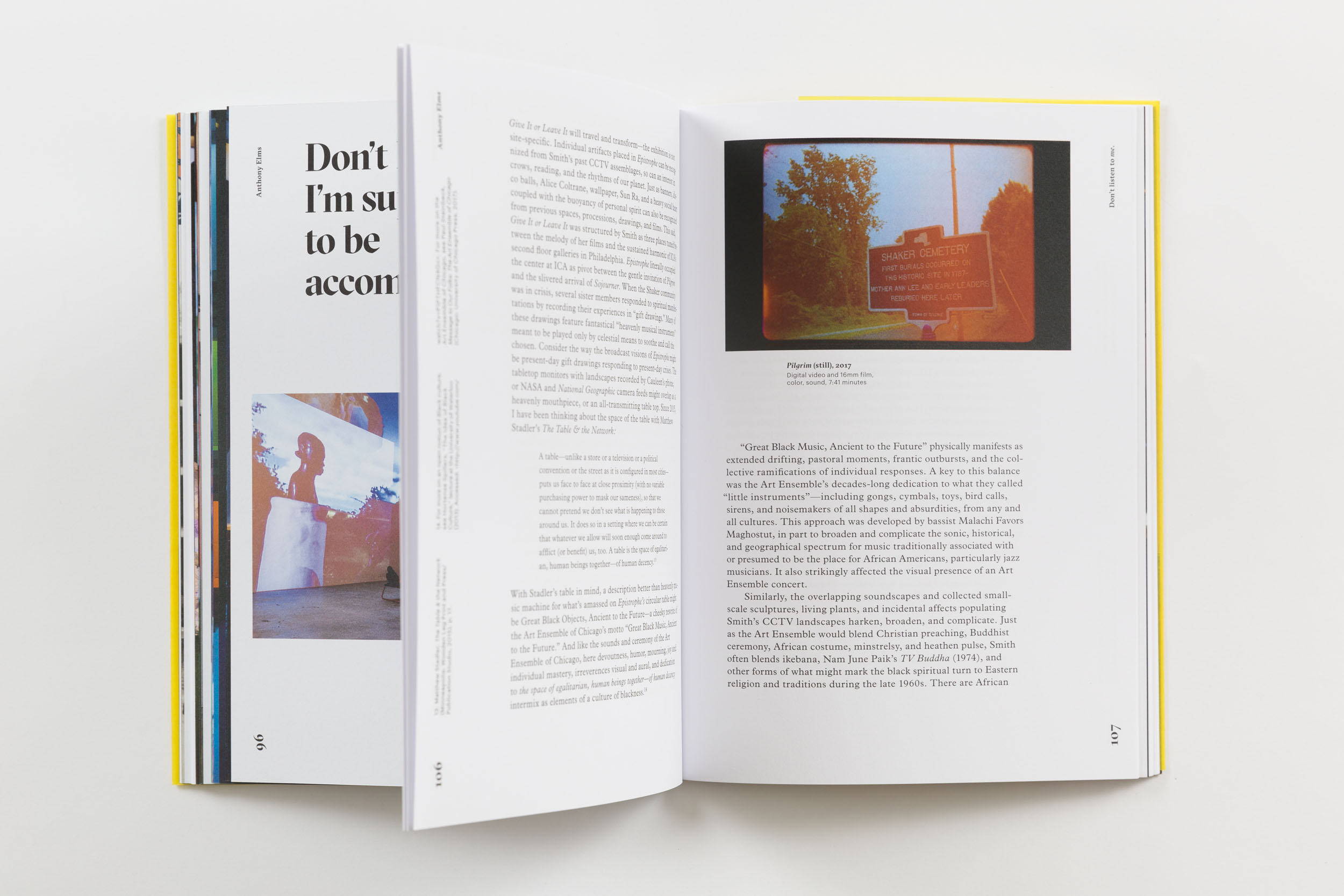 Photography by Ian Byers-Gamber