Charles Gaines: Gridwork 1974–1989

Edited by Naima J. Keith
Foreword by Thelma Golden
Contributions by Courtney J. Martin, Anne Ellegood, Howard Singerman, Ellen Tani, Malik Gaines, Bennett Simpson, and Abbe Schriber
Chronology by Jamillah James

Designed by Content Object, Kimberly Varella
Casebound Hardcover with Bellyband, 168 pages
Publisher: The Studio Museum in Harlem, 2014
ISBN: 978-0942949407
Dimensions: 8.8 x 10 in.
Printing: Permanent Printing Limited, Hong Kong


Widely regarded as one of the leading exponents of post-minimalist art in the late 1970s, Charles Gaines (born 1944) is known primarily for his photographs, drawings, and works on paper that investigate systems, cognition, and language. Considered against the backdrop of the Black Arts Movement of the 1970s and the rise of multiculturalism in the 1980s, the works in Charles Gaines: Gridwork 1974–1989 are radical gestures. Eschewing overt discussions of race, they take a detached approach to identity that exemplifies Gaines' determination to transcend the conversations of his time and create new paths. Charles Gaines: Gridwork 1974–1989 gathers significant examples from several of the artist's most important series, including 75 key works from the mid-1970s through the late 1980s. It features drawings and photographs from public and private collections—some of which were previously considered lost—and essays by leading scholars and curators.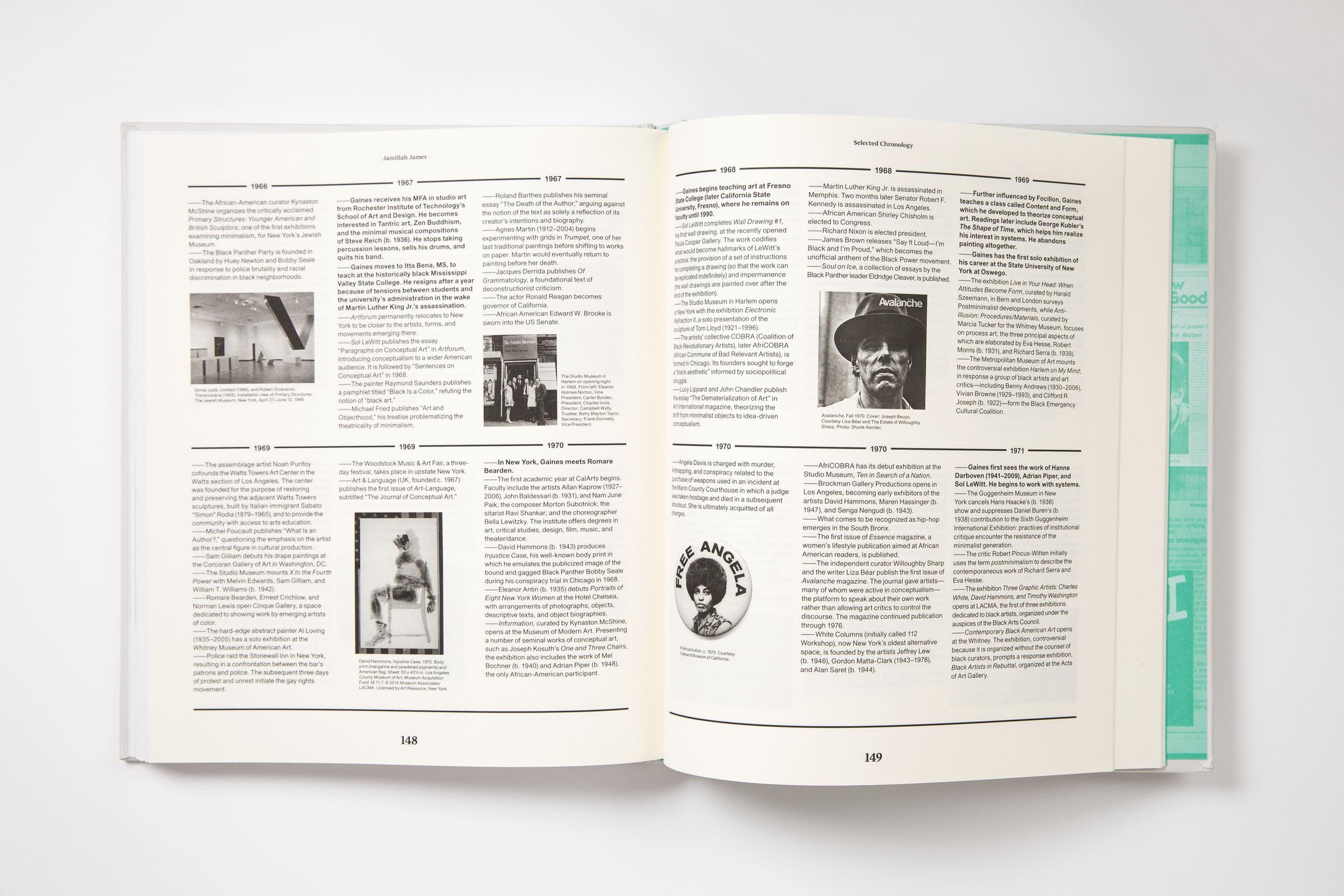 Photography by Ian Byers-Gamber
Text excerpted from The Studio Museum in Harlem