C/O—End of Summer—2020
Sustaining Stories
Content Object remains committed to producing distinct projects that tell stories—expansive and specific—about our histories, communities, and the human condition. We are privileged to continue working with a cadre of committed co-conspirators who think expansively about the world in which we live and tell critical and unexpected stories about it. These records are all the more paramount at this moment.
History is never simply a thing of the past, and it has a funny way of sneaking up on you when you least expect it. As has been widely discussed, the current pandemic mirrors the Spanish Influenza of 1918 and 1919. I'm reminded of how Angelenos of that era marshaled public health to suppress that virus's spread through face coverings and social distancing (how novel), as examined in
Nineteen Nineteen
, a catalogue I had the pleasure to design for the Huntington last year. When we worked on the book, this history particularly fascinating me—both obscure and distinctly of a by-gone past. Now, of course, it is again every day.
I sincerely hope you and your loved ones are well and safe. With the world in a pronounced state of uncertainty, I send this update about the goings-on at our (now remote) studio to provide a small diversion from the new routines of your daily life.
Wishing everyone a safe end of summer and a sustaining fall!
Take care,
Kimberly Varella
Influenza Epidemic in Pasadena, California
, 1919. Gelatin silver prints.
Courtesy The Huntington Library, Art Collections, and Botanical Gardens
---
Book Awards
Though it feels odd to celebrate at this moment, I'm enthusiastic to share that two C/O designed catalogues won publication awards earlier this year.
AIGA's 50 Books | Book Covers recognized the studio for
Nineteen, Nineteen
, published by the Huntington, and
Phillip K. Smith III: 10 Columns
, the first in a book series by Bridge Projects.
Additionally,
Nineteen, Nineteen
received honors from
Communication Arts (CA) Design Annual
and the
Association of College & Research Libraries (ACRL)
.
ACRL's Leab Awards Committee about
Nineteen Nineteen
:
"This beautifully-designed catalog is an innovative, fresh take on the 'anniversary celebration' model, setting a new standard for this kind of exhibition and catalog. This catalog celebrates a distinctively wide range of material, weaving narratives about the library's founders with broader sociopolitical events in surprising and compelling ways. The quality of the publication is high and the interpretation is remarkably interrogative and thoughtful."
Nineteen, Nineteen
AIGA & Design Observer:
50 Books | 50 Covers Winner
(2019)
Communication Arts (CA) Design Annual:
Books
(2020)
Association of College & Research Libraries (ACRL):
RBMS Katharine Kyes Leab and Daniel J. Leab Exhibition Catalogue Awards
(2020)
Phillip K. Smith III: Ten Columns
AIGA & Design Observer:
50 Books Winner
(2019)
---
Identity Development
Since the beginning of 2020 C/O has spearheaded not one, but two identity projects about to go live this fall. We are privileged to devise identity branding for the University Art Gallery at Cal State University, Dominguez Hills, and the new Benton Museum of Art at Pomona College (formerly the Pomona College Museum of Art).
---
New Publications
Despite the current pandemic and political climate, 2020 has been an unusually productive year.
Life Magazine and the Power of Photography
Princeton University Art Museum
The first comprehensive consideration of
Life
magazine's groundbreaking and influential contribution to the history of photography.
---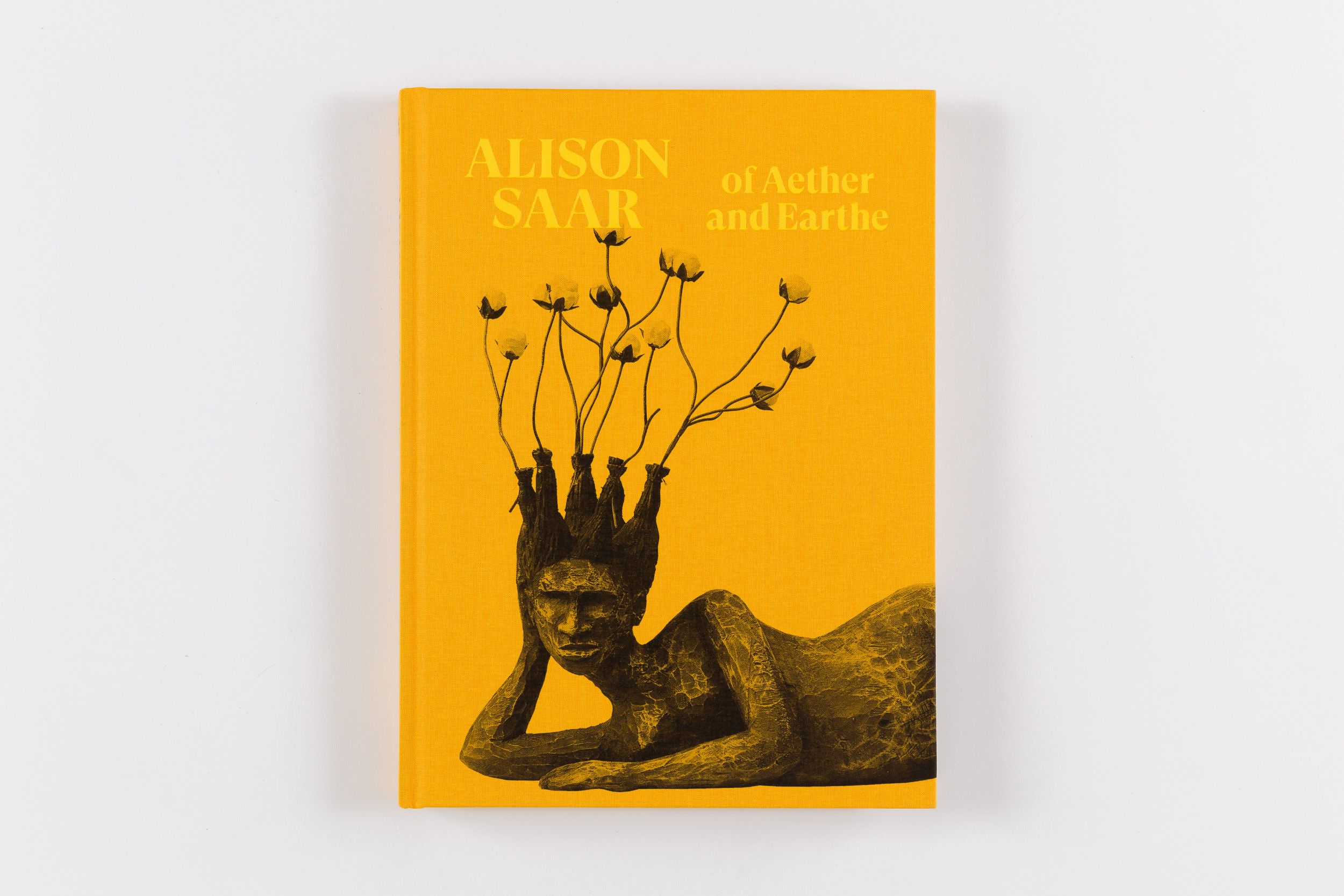 Alison Saar: Of Aether and Earthe
Benton Museum of Art at Pomona College
Alison Saar's work explores and complicates the binaries of body and spirit, earth and air, personal and universal. This survey of her work is published in conjunction with a joint exhibition at the Benton Museum of Art and the Armory Center for the Arts this fall.
---
A Composite Leviathan and To Bough and To Bend
Bridge Projects
These two titles complete the first series of exhibition catalogues for Bridge Projects.
---
Forthcoming Titles for Fall 2020
Alia Ali: Project Series 53
Benton Museum of Art
Gerald Clarke: Falling Rock
Palm Springs Art Museum
Roy Lichtenstein: History in the Making, 1948–1960
Colby Museum of Art
Sara Kathryn Arledge: Serene for the Moment
Armory Center for the Arts
---
Book photography: Ian Byers-Gamber