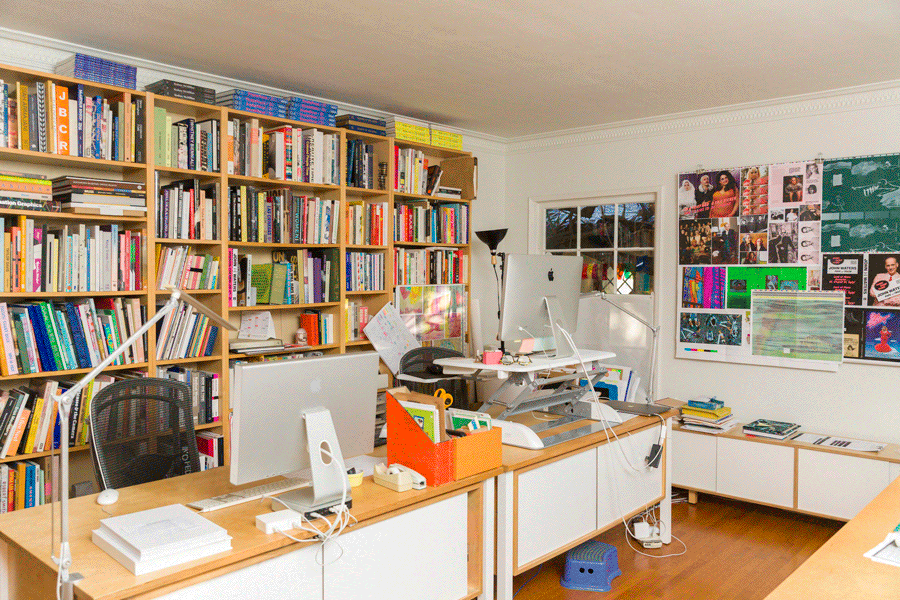 C/O studio in Los Angeles, detail of recently designed books, magnetic board with press tests, and essential mock-up tools
C/O—End of Summer—2023
Wherever you go, there you are
Hey pal! How do I get to town from here?
And he said:
Well just take a right where they're going to build that new shopping mall
Go straight past where they're going to put in the freeway
Take a left at what's going to be the new sports center
And keep going until you hit the place where
They're thinking of building that drive-in bank
You can't miss it. And I said: This must be the place
Ooo coo coo ooo. Golden cities. Golden towns
Golden cities. Golden towns*
— Laurie Anderson,
Big Science
(1982)
Kimberly Varella with partner and daughter, Robby and Juniper Herbst along with resident cat, Piano, on their back deck in Los Angeles. Ceramic tub by Michael Parker
I'm excited to share that Content Object is moving to New York, just an hour north of New York City, to a town called *Goldens Bridge. There is a train station a moment's walk from the studio door, a lush forest skirting the backyard, and the internet to continue connecting with you. The change of landscape from west to east is sure to bring its challenges, with perhaps an opportunity to get lost, but I gleefully look forward to this new chapter in my life and practice.
Here I think about the story of Charles Fletcher Lummis—how he traveled across the North American continent (in the reverse direction), filling his suit pockets with the treasures he came upon along his way. These items, along with the wonder Lummis felt toward them, helped build the Los Angeles Public Library into the institution of inquiry it is today. In this vein, books themselves are the breadcrumbs marking the paths we find as we zigzag through life.
Leaving L.A. isn't easy. I don't take for granted the connections and friendships that have grown and blossomed here over the last 26 years. But, with that, I genuinely look forward to sharing my new discoveries through our conversations, visits, and by making new books together.
Gabby sporting merch made for the
Wardell Milan: Recent Work
exhibition at the Benton Museum of Art, taken on her first day at C/O
Additionally, and long overdue, I would like to introduce C/O's new designer, Gabrielle Pulgar. Born and raised in the San Fernando Valley, Gabby joined C/O in December last year. She holds a degree from ArtCenter College of Design in Graphic Design. We just wrapped up our first book together,
Hildur Ásgeirsdóttir Jónsson: Infinite Space, Sublime Horizons
. In the six months we have worked together, I have witnessed Gabby's extraordinary talent as a designer and admired her fierce sense of collaboration. Lucky for C/O, Gabby will continue on the team remotely during the summer and join us in Goldens Bridge this fall.
We have a lot of exciting new projects on the horizon—east, west, and in between. If you've worked with us before, our process will be exactly the same, just on another coast, and if we haven't worked together yet, we hope to hear from you.
Much love,
Kimberly
---
Hot Off The Press
Pedro Almodóvar: Installation/Instalación
(Academy Museum of Motion Pictures)
Hildur Ásgeirsdóttir Jónsson: Infinite Space, Sublime Horizons
(Frederick R. Weisman Museum of Art, Pepperdine University)
On Press
John Waters: Pope of Trash
(Academy Museum of Motion Pictures)
Summer Wheat: Forager
(Rizzoli Electra with the Mint Museum)
Forthcoming
Teddy Sandoval and the Butch Gardens School of Art
(Independent Curators International, Inventory Press, the Vincent Price Art Museum, and the Williams College Museum of Art)
Hello, Goodbye, Hello: The Lucas Artists Program at Montalvo Arts Center
(Montalvo Arts Center)
Barbara T. Smith
(ICA LA)
Jeremy Frey
(Rizzoli Electra with the Portland Museum of Art)
Digital Witness: Revolutions in Art
, Design, and Film (LACMA)
From the Ground Up: Nurturing Diversity in Hostile Environments
(Armory Center for the Arts)
Surveillance and Counterveillance
(The Wende Museum)
---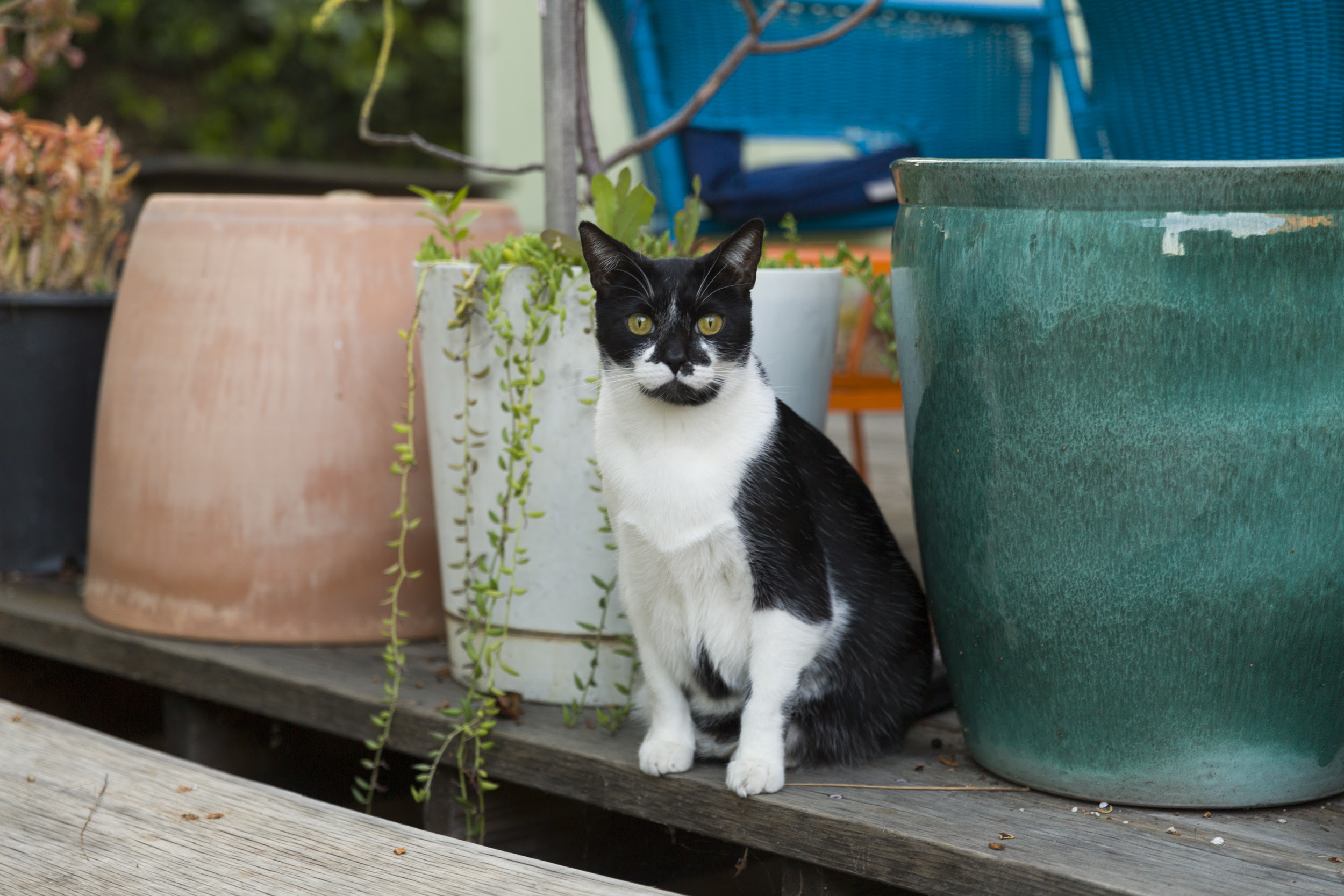 Piano, now six years old, is our fourth cat in a generation of kitties parading Council Street. He will be relocating, too. Wish him luck!
---
All photography by Ian Byers-Gamber. Courtesy Content Object.