Life Magazine and the Power of Photography

Edited and with contributions by Katherine A. Bussard and Kristen Gresh
Essays by Nadya Bair, Katherine A. Bussard, Erika Doss, Dolores Flamiano, Thierry Gervais, Kristen Gresh, Ellen Handy, Jason E. Hill, Liam Kennedy, Mary Panzer, Caitlin E. Ryan, Alissa Schapiro, and Sally Stein
Contributions by Jeremy Adelman, Meghan Angelos, Sharon Corwin, Rachael Z. DeLue, Michel Frizot, Thierry Gervais, Robert Hariman, James Leighton, Dalia Habib Linssen, John Louis Lucaites, Amanda Maddox, Paul Roth, Alissa Schapiro, and Catherine Zuromskis

Designed by Content Object, Kimberly Varella
Casebound Hardcover with Dust Jacket, 336 pages
Publisher: Princeton University Art Museum, with
Yale University Press, 2020
ISBN: 978-0-943012-27-8
Dimensions: 8.8 x 12.5 in.
Separations: Echelon Color, Santa Monica, CA
Printing: VeronaLibri, Verona, Italy


The first comprehensive consideration of Life magazine's groundbreaking and influential contribution to the history of photography.

From the Great Depression to the Vietnam War, the vast majority of the photographs printed and consumed in the United States appeared on the pages of illustrated magazines. Offering an in-depth look at the photography featured in Life magazine throughout its weekly run from 1936 to 1972, this volume examines how the magazine's use of images fundamentally shaped the modern idea of photography in the United States. The work of photographers both celebrated and overlooked—including Margaret Bourke-White, Larry Burrows, Henri Cartier-Bresson, Frank Dandridge, Alfred Eisenstaedt, Fritz Goro, Gordon Parks, and W. Eugene Smith—is explored in the context of the creative and editorial structures at Life. Contributions from 25 scholars in a range of fields, from art history to American studies, provide insights into how the photographs published in Life—used to promote a predominately white, middle-class perspective—came to play a role in cultural dialogues in the United States around war, race, technology, art, and national identity.

Drawing on unprecedented access to Life magazine's picture and paper archives, as well as photographers' archives, this generously illustrated volume presents previously unpublished materials, such as caption files, contact sheets, and shooting scripts, that shed new light on the collaborative process behind many now-iconic images and photo-essays.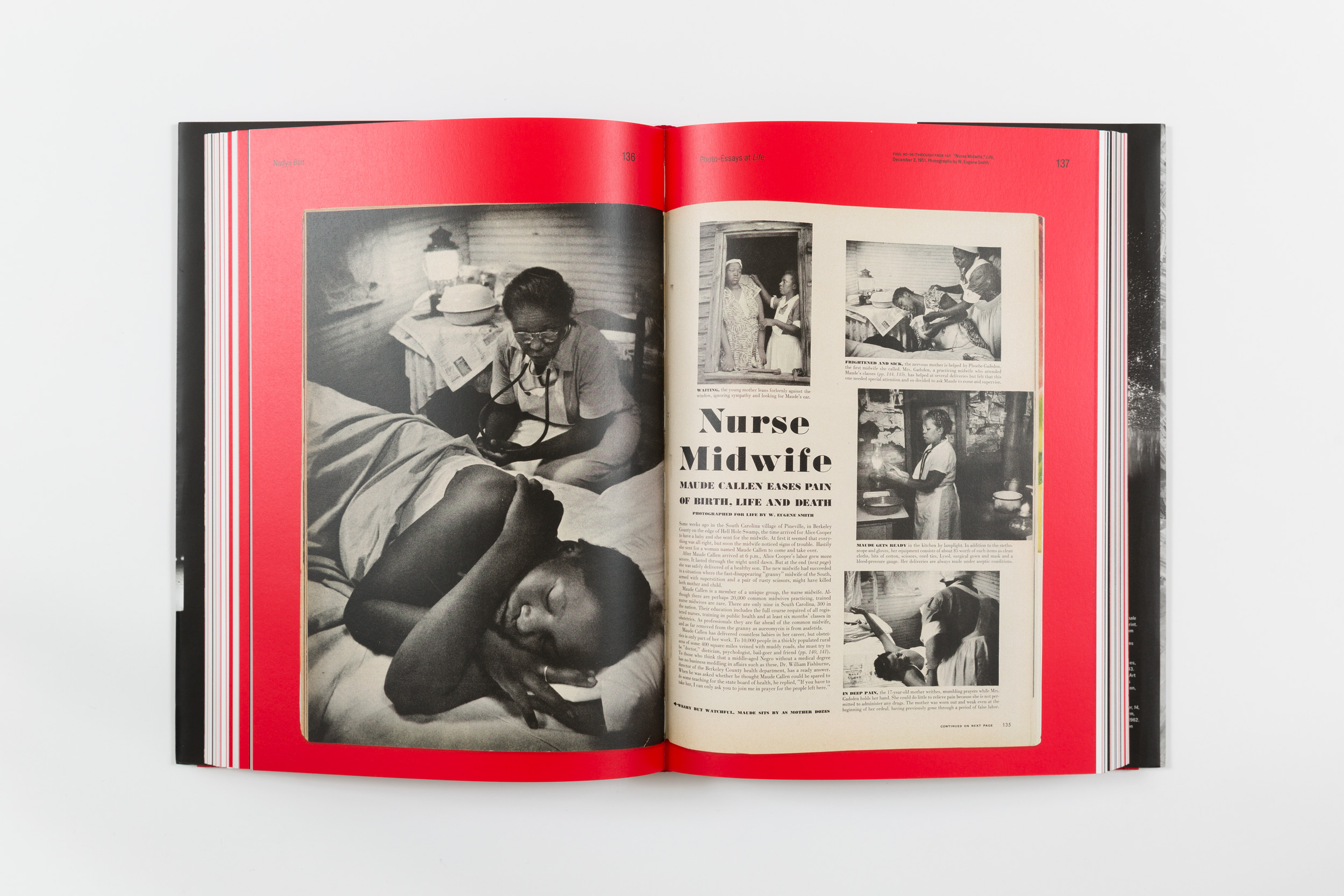 Photography by Ian Byers-Gamber
Text excerpted from Yale University Press