Phillip K. Smith III: 10 Columns

Edited by Cara Megan Lewis and Linnéa Spransy
Contributions by Roberta Ahmanson, Angela Bryant, Dan Cameron, and Mandy Kahn

Designed by Content Object, Kimberly Varella with assistant designer Nikki Roach
Casebound Hardcover with French Fold interior pages and Dust Jacket/Poster, 80 pages
Publisher: Bridge Projects, Los Angeles, 2019
ISBN: 978-1-7336400-0-8
Dimensions: 4 x 6.125 in.
Separations: Echelon Color, Santa Monica, CA
Printing: Print is Art Team at GLS Companies, Brooklyn Park, MN
Binding: Roswell Bookbinding, Phoenix, AZ


The faceted surface of the San Bernardino mountains and surrounding desert both frame Phillip K. Smith III's studio and inform his practice; perpetually shifting light and color refracting across the landscape inspires the artist's exploration into phenomenology, optical theories, and color. As a result, change has become fundamental to the experience of his work. Through the use of reflective, geometric forms just larger than human scale, Smith has distilled something as monumental as a sunset to an intimate encounter. Commissioned for the inaugural exhibition of Bridge Projects, 10 Columns features Smith's signature mirrored surfaces and dynamic light program.

This publication accompanying Smith's exhibition features color plates of the installation, essays by Dan Cameron and Angela Bryant, a poem by Mandy Kahn, reflections from the Bridge Projects Directors Cara Megan Lewis and Linnea Spransy, and more. Diverse voices from art, philosophical, and religious history are quoted throughout, adding complexity and depth to the meaning of light.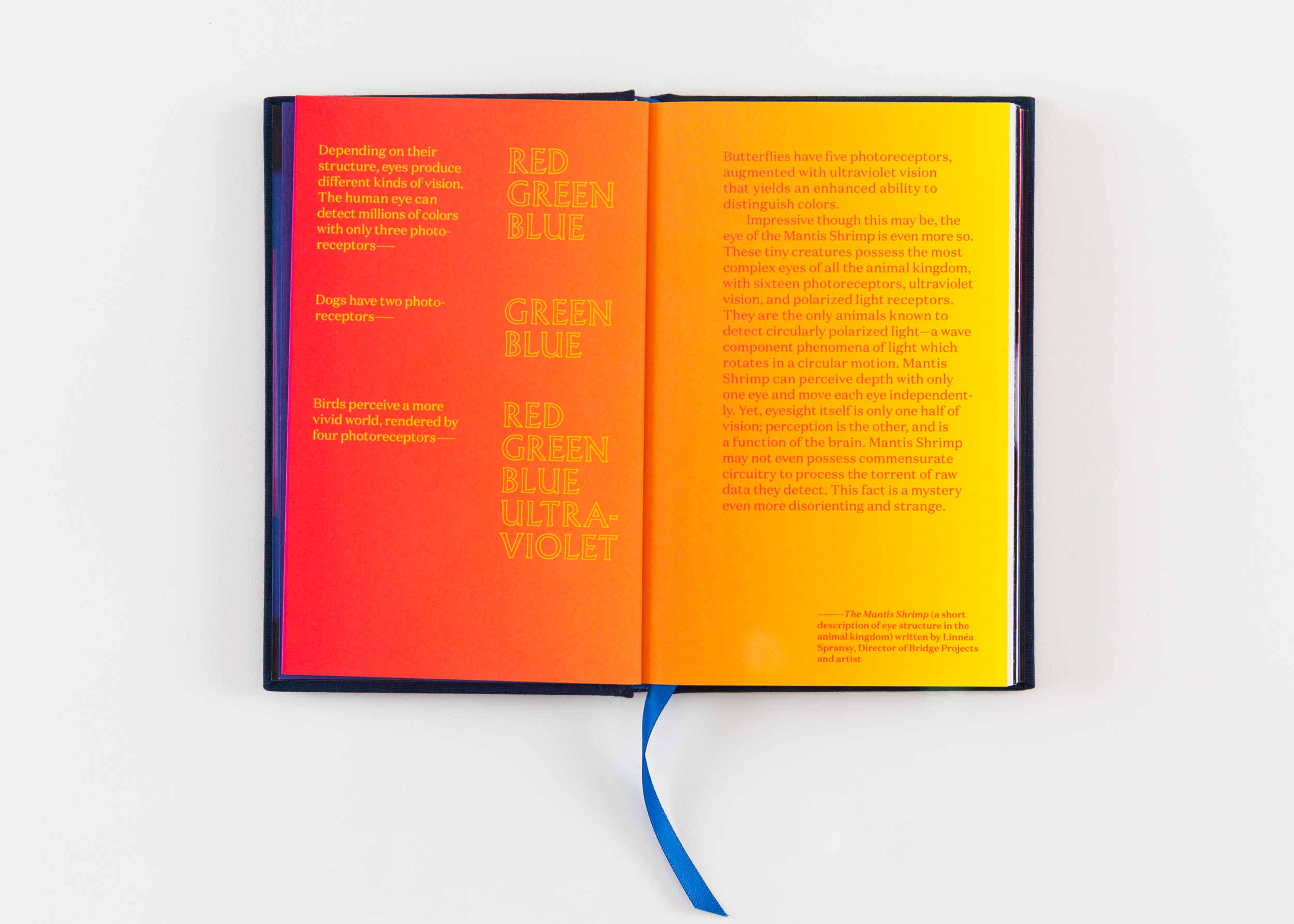 Photography by Ian Byers-Gamber