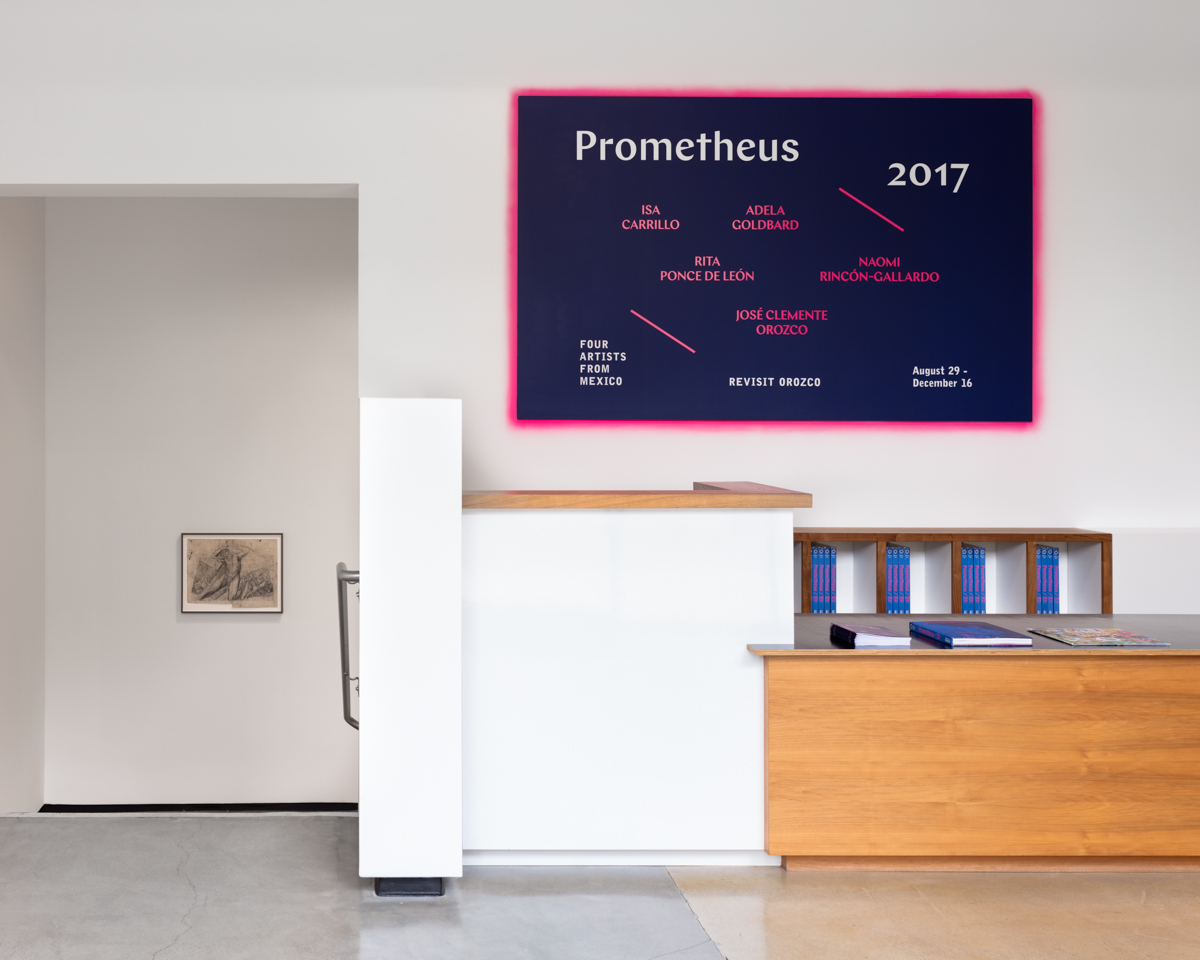 Exhibition Design for Prometheus 2017: Four Artists from Mexico Revisit Orozco
Pomona College Museum of Art
August 29–December 16, 2017
Organized by Rebecca McGrew
Prometheus 2017: Four Artists from Mexico Revisit Orozco
showcases José Clemente Orozco's mural
Prometheus
(1930) on the Pomona College campus and examines the multiple ways Orozco's vision resonates with four artists working in Mexico today. Isa Carrillo, Adela Goldbard, Rita Ponce de León, and Naomi Rincón-Gallardo share Orozco's interest in the relationships among history, justice, power, social protest, and storytelling, yet approach these topics from their own twenty-first-century sensibilities. These artists activate Orozco's mural by reinvigorating Prometheus for a contemporary audience.
Prometheus 2017
is supported by grants from the Getty Foundation as part of Pacific Standard Time: LA/LA, an initiative led by the Getty.
The graphic design for
Prometheus 2017
extended into physical space the aesthetic language of the
exhibition catalogue
designed by Content Object.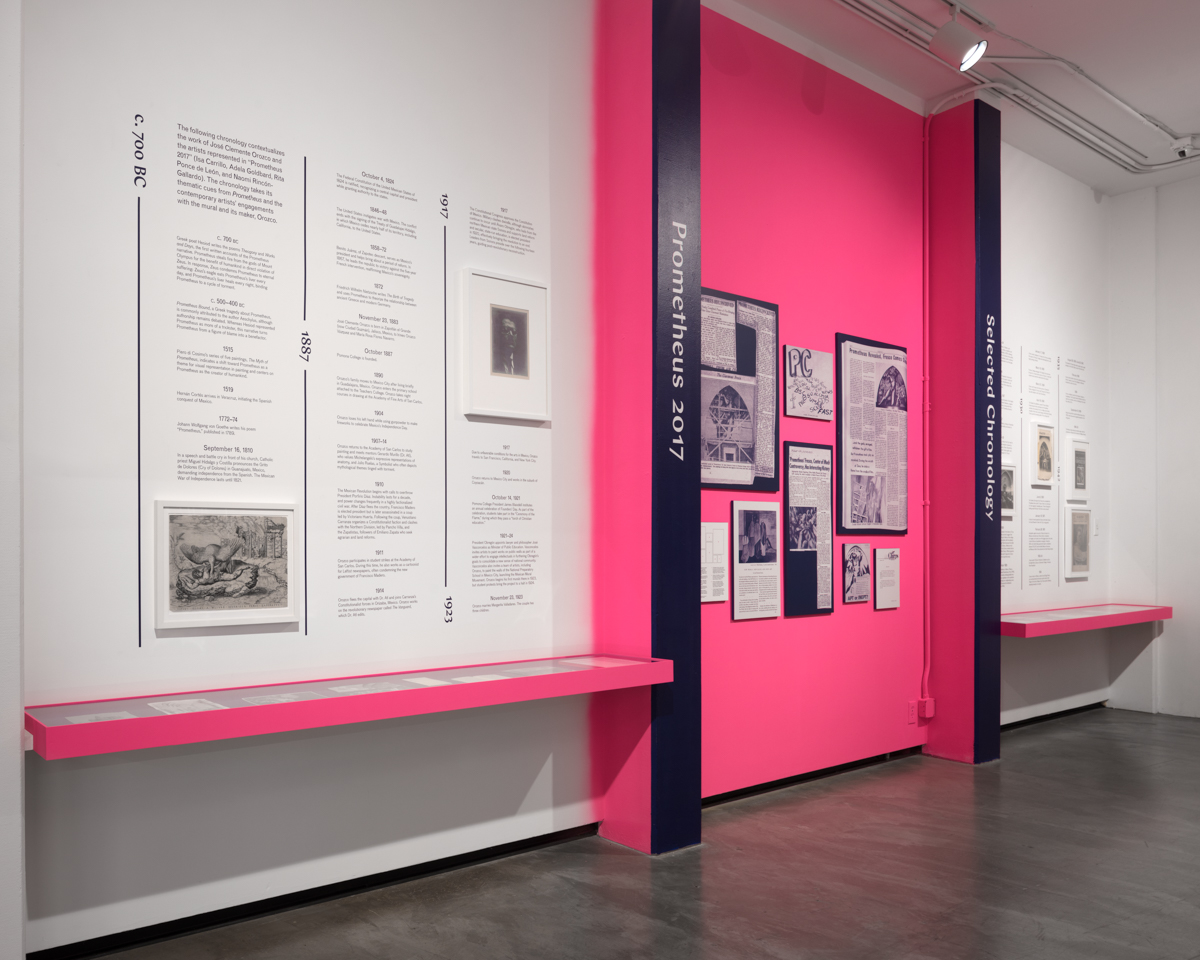 Photography by Fredrik Nilsen and Ian Byers-Gamber