R.S.V.P. Los Angeles: The Project Series at Pomona

Edited by Terri Geis and Rebecca McGrew
Contributions by Lisa Anne Auerbach, Terri Geis, Doug Harvey, Kathleen Howe, Rebecca McGrew, Glenn Phillips, Valorie Thomas, Nicolás Orozco-Valdivica, and Sarah Wang
Chronology compiled by Ian Byers-Gamber and Rebecca McGrew

Designed by Content Object, Kimberly Varella
Casebound Hardcover, 248 pages
Publisher: Pomona College Museum of Art, 2015
ISBN: 978-0985625177
Dimensions: 7.5 x 10 in.
Separations: Echelon Color, Santa Monica, CA
Printing: The Avery Group at Shapco Printing, Minneapolis


R.S.V.P. Los Angeles: The Project Series at Pomona celebrates the 50th Project Series at Pomona College with a milestone exhibition connecting the extraordinary artists who have participated in the Project Series to a new generation of artists working in Southern California. The accompanying catalogue features seven artists―Justin Cole, Michael Decker, Naotaka Hiro, Wakana Kimura, Aydinaneth Ortiz, Michael Parker, and Nikki Pressley―and is unified by a unique curatorial process. R.S.V.P. Los Angeles contextualizes the art of the late 20th and early 21st centuries in Los Angeles through the lens of the Project Series. This volume includes essays on the history of the series, the artists, the themes connecting them and an annotated chronology of the Project Series exhibitions 1 through 50.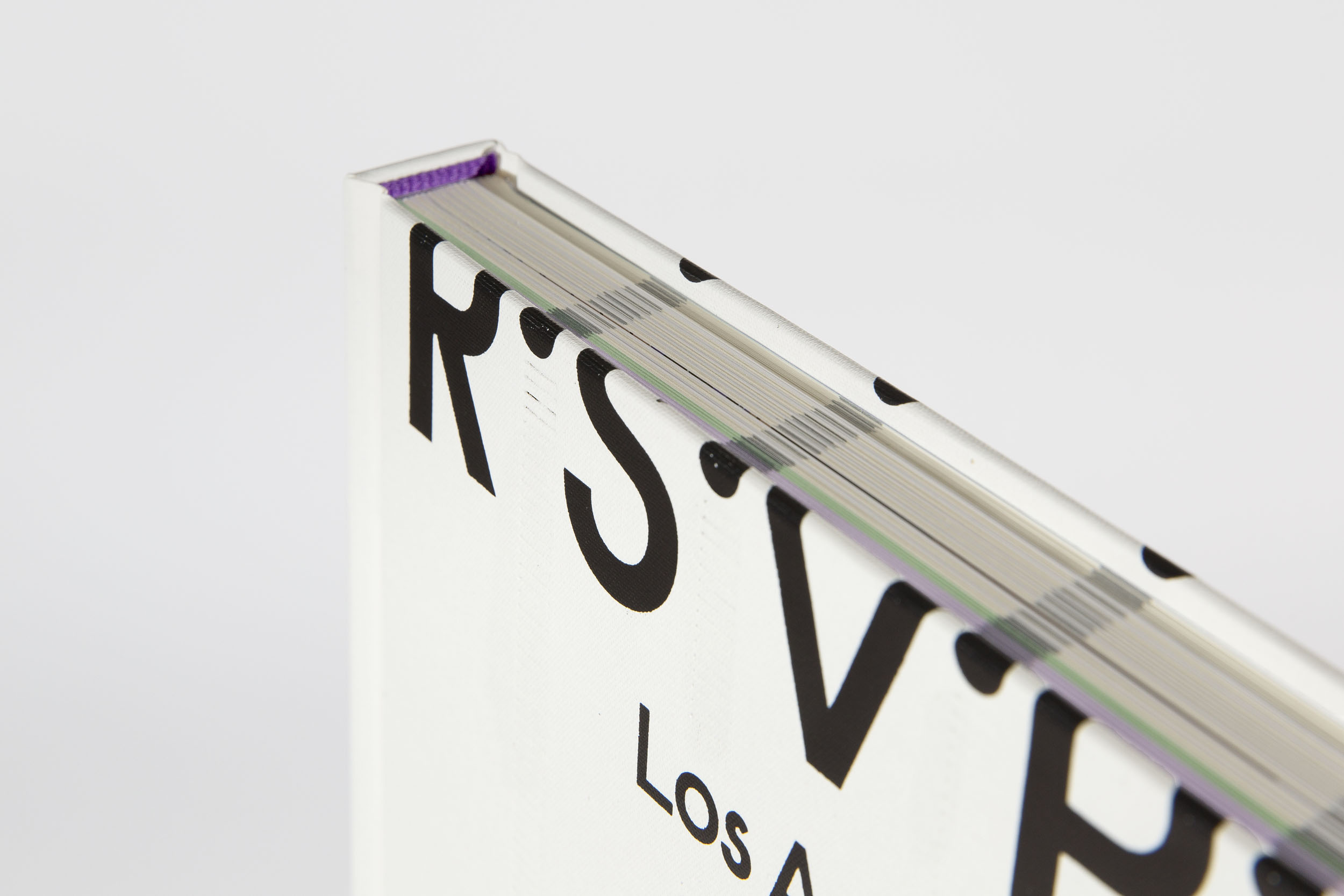 Photography by Ian Byers-Gamber