Rose B. Simpson: Ground

Edited by Don Pattison and Kathleen Howe
Contributions by Lucy R. Lippard, Kathleen Stewart Howe, and Rose B. Simpson

Designed by Content Object, Kimberly Varella with Becca Lofchie
Softcover with French Fold: 88 pages
Publisher: Pomona College Museum of Art, 2016
ISBN: 978-0-9856251-8-4
Dimensions: 8.625 x 12 in.
Printing: The Avery Group at Shapco Printing, Minneapolis


Published in conjunction with Rose B. Simpson: Ground, an exhibition situating Simpson's monumental clay sculptures in dialogue with Pomona College's collection of Native American art. Working as both artist and curator, Simpson explores complex issues surrounding the past, present, and future of Native America, including contemporary Native identity and cultural survival. For this project, Simpson selected objects that obliterate the western dichotomy of aesthetic versus utilitarian objects to propose an Indigenous aesthetic of use and human connectedness. Ground connects objects, hallowed and hollowed by use, to her figural sculptures that speak to cultural continuation in a post-apocalyptic future.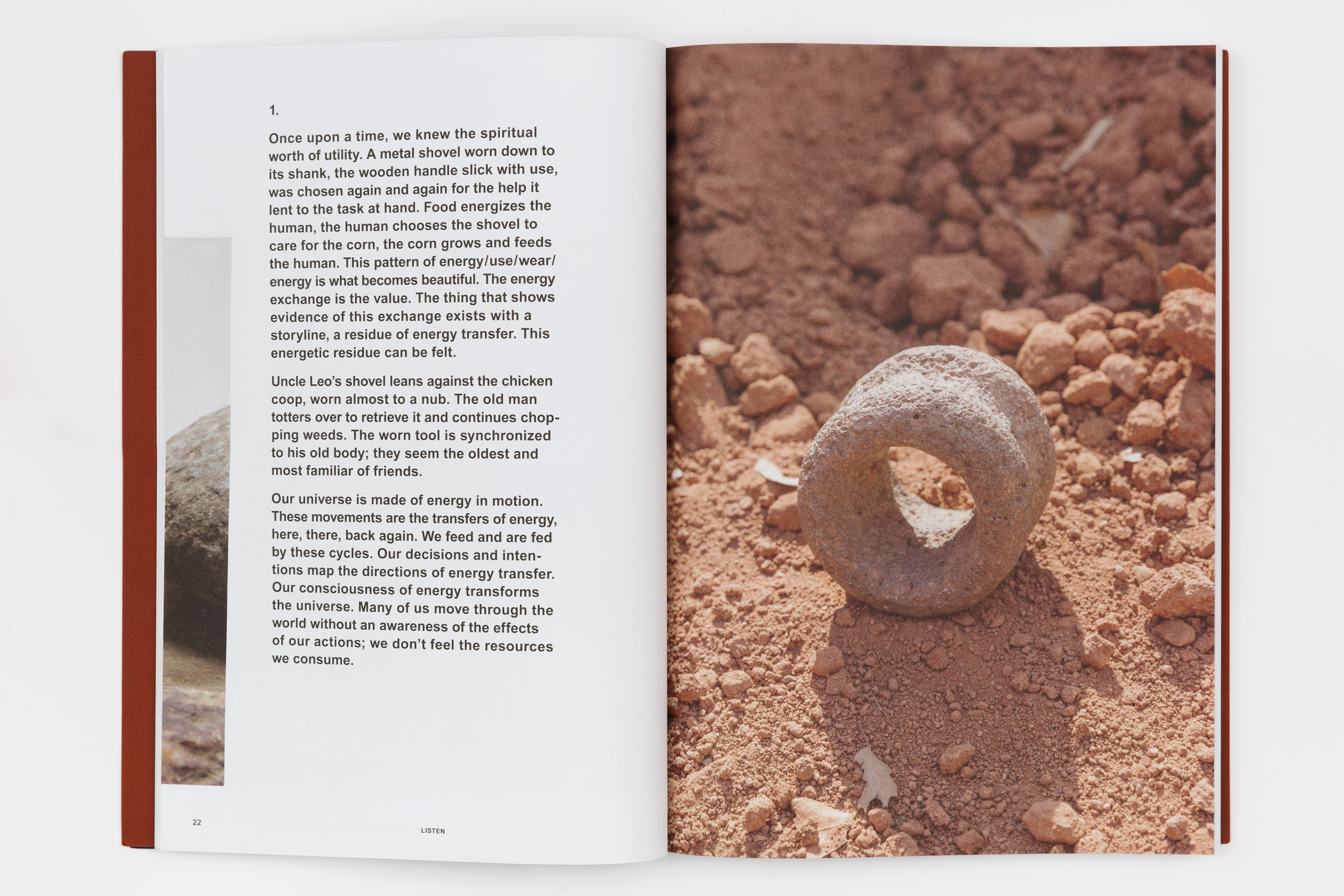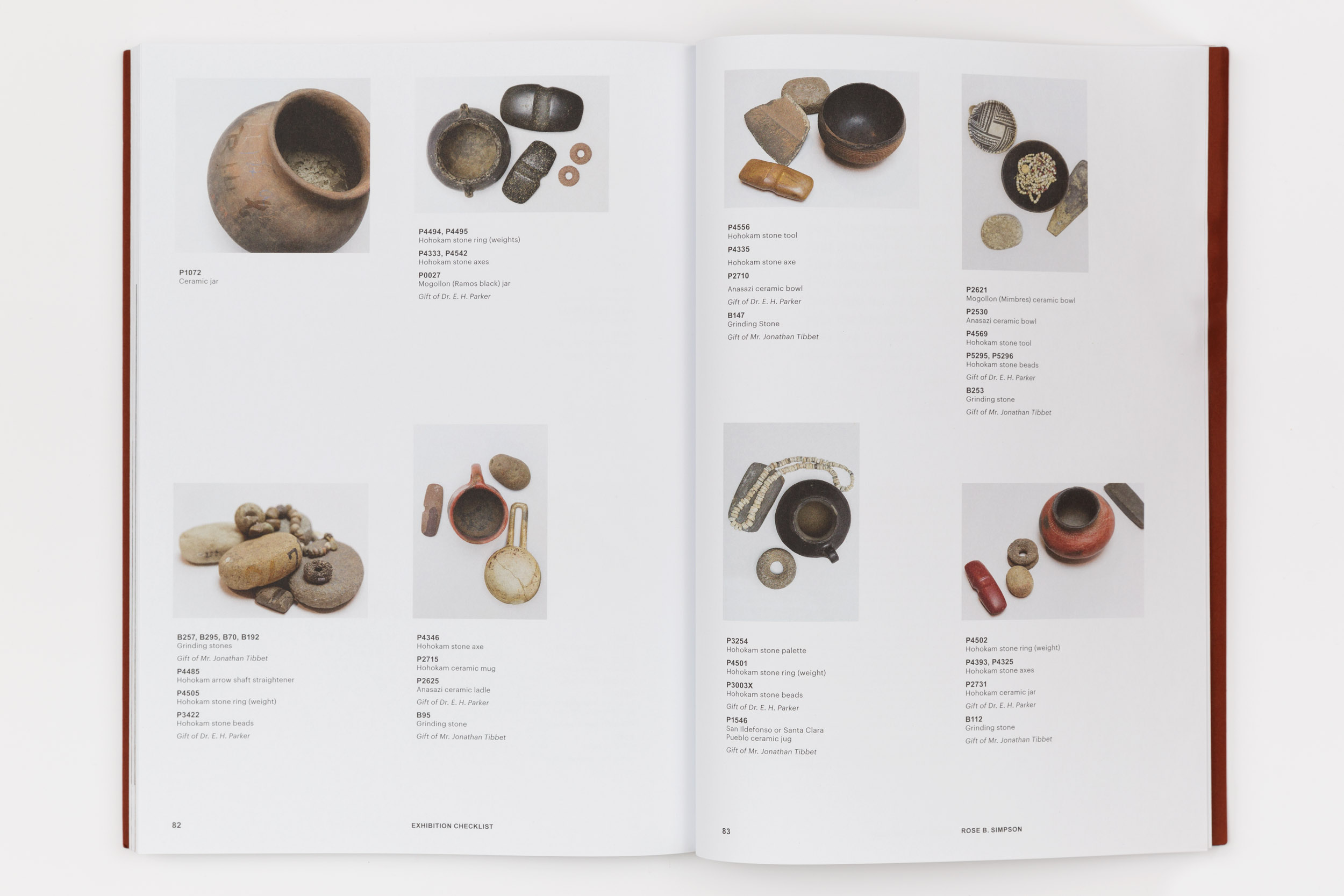 Photography by Ian Byers-Gamber
Text excerpted from the Benton Museum of Art at Pomona College