Sam Gilliam: Moving West Again

Edited by Stuart Krimko
Contribution by Jason Moran

Designed by Kimberly Varella, Art Direction
Sam Wagner, Assistant Designer
Softcover with half flaps, 88 pages
Publisher: David Kordansky Gallery, 2021
ISBN: 978-1-7337451-6-1
Dimensions: 8.375 x 10.5 in.
Separations: Echelon Color, Santa Monica, CA
Printing: VeronaLibri, Verona, Italy


David Kordansky Gallery is pleased to present Moving West Again, an exhibition of new paintings by Sam Gilliam in which he continues his six-decade exploration of color and materiality. Moving West Again features a group of new Beveled-edge paintings; Gilliam advances this signature typology—a forum for experimentation since its first appearance in 1967—by incorporating new materials and striking formal advances.

Sam Gilliam is one of the key figures in postwar and contemporary American art. Emerging from the Washington, D.C. scene in the mid-1960s, he has subsequently pursued a wide-ranging, pioneering course in which innovation has been the only constant. Accordingly, the paintings in Moving West Again are among the most ambitious examples of their type that he has produced to date. They find him pushing the envelope in terms of materiality and scale: among them are immersive, twenty-foot-long, mural-sized paintings, as well as pictures that feature the use of materials like aluminum granules which appear in his work for the first time.

Gilliam brings the full range of his experience and knowledge to each of these singular statements, in which fields of color are combined with a variety of often surprising materials. However, Gilliam has always approached each body of work—and indeed, each work itself—as a unique and evolving set of conditions that elaborate themselves in real time, as the paintings are made. This improvisatory ethos, which finds echoes in the urgent, elastic forms of jazz and the expansive gestural horizons of abstract expressionism, is more than an engine for making art; it is a way of seeing the world precipitated on the idea that response and participation are always possible, and often required.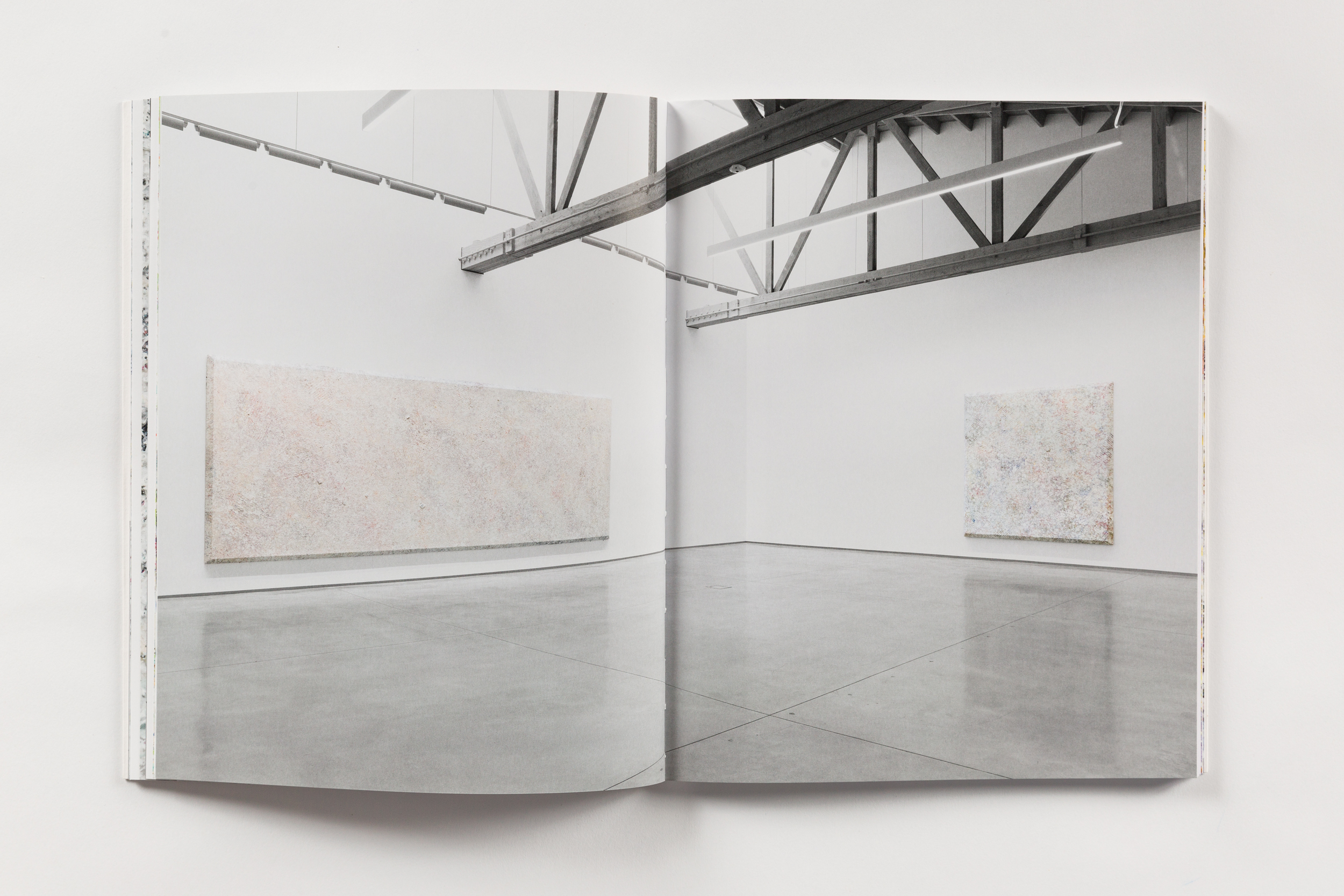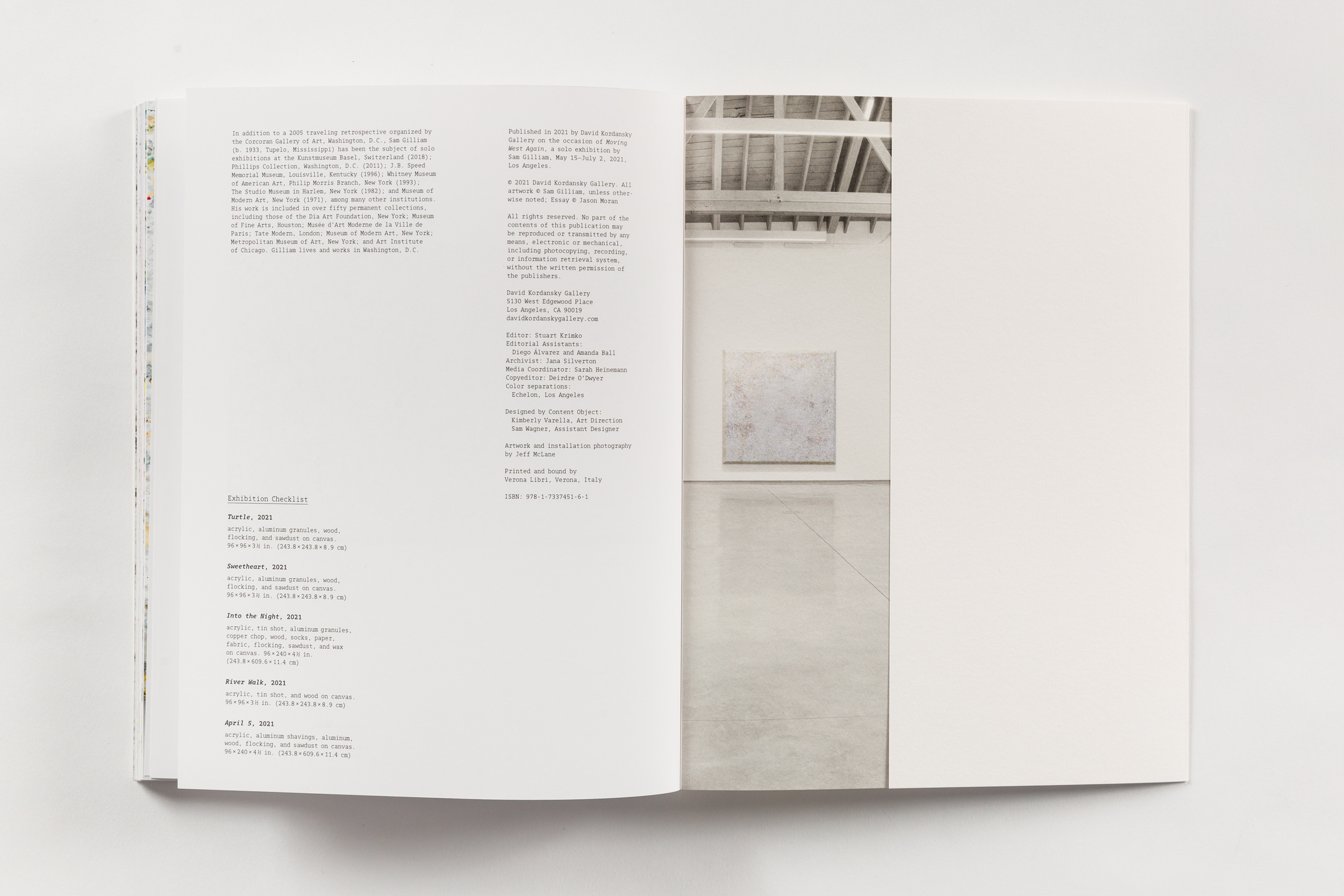 Photography by Ian Byers-Gamber